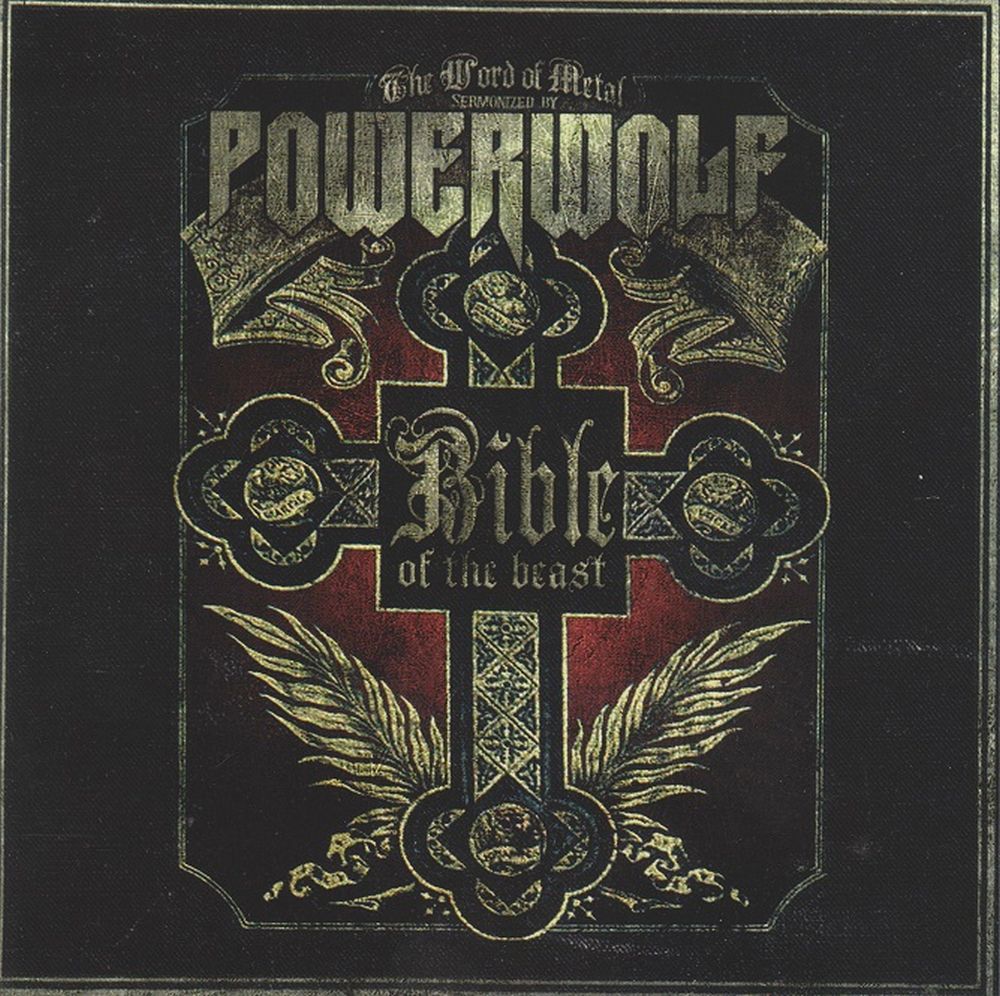 Powerwolf - Bible Of The Beast - CD - New
Get Notified When This Product Is Back In Stock
The Wolf is howling again! POWERWOLF's third studio album, "Bible Of The Beast", is set to take the Metal World by storm. There's no other band playing traditional heavy metal nowadays that could gain as much attention during the last four years as this Romanian-German collaboration. In a genre that unfortunately doesn't draw a young audience any more, they are the only ones able to turn that trend around and make thousands of fists be held high to celebrate the metal mass – as happened at Wacken Open Air 2008. The band's love for all things clerical and the sacral atmosphere that made their last album, "Lupus Dei", so special, have been further enhanced on "Bible Of The Beast" without losing any of its metallic edge. The new album is, in fact, the Wolf's heaviest offering to date, true to the motto "more metal – more orchestra". POWERWOLF have even collaborated with the Conservatory of Saarbrücken on choral arrangements for seven of the album's songs and recorded the church organ parts at a chapel in northern France. The band like it big AND authentic.There's even Russian influences shining through here and there, what led Fredrik Nordström, the band's producer since the first album, to the comment: "'Bible of The Beast' is by far POWERWOLF's strongest album to date!" So how could anyone wonder why the news of wolves prowling freely in German forests seem to take no end? POWERWOLF provide the soundtrack to their nightly escapades with "Bible Of The Beast", an album that will definitely establish the band among the top names in European metal. Open air masses have already been announced for the coming summer for Bang Your Head and Summer Breeze. The howling will be deafening! 
1. Opening: Prelude to purgatory
2. Raise your fist, evangelist
3. Moscow after dark
4. Panic in the pentagram
5. Catholic in the morning... satanist at night
6. Seven deadly saints
7. Werewolves of Armenia
8. We take the church by storm
9. Resurrection by erection
10. Midnight messiah
11. St. Satan´s day
12. Wolves against the world
ROCKING SINCE 1978

WE ARE AUSTRALIA'S LARGEST
Australia's largest Metal and Hard Rock specialists and stock over 20,000 items in our Sydney store.

WE ARE INDEPENDENT
A family owned independent Record Store and has been in business for over 40 years.

WE LOVE WHAT WE DO
We pride ourselves on customer service and product knowledge