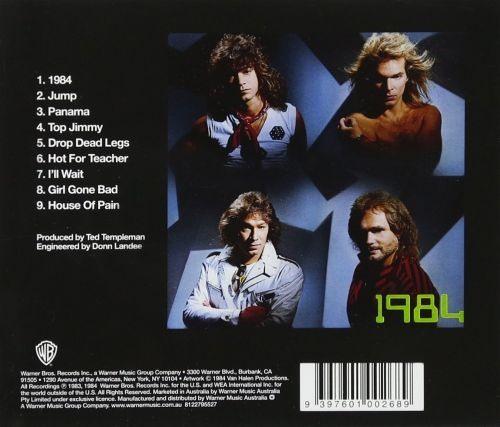 Van Halen - 1984 (2015 rem.) - CD - New
Get Notified When This Product Is Back In Stock
Delivery
Shipping to anywhere in Australia.
Free postage for orders with 4 or more items (some items exempt).
Express Post also available.
For more information on shipping and returns, please see our shipping policy.
CLICK & COLLECT
FREE
Click and collect available at
Utopia Records, Lower Ground Floor, 511 Kent Street
The sixth and final album recorded by the original fearsome foursome of Eddie and Alex Van Halen alongside bassist / backing vocalist Michael Anthony and the one 'n' only Mr David Lee Roth.  In all honesty it's hard to fathom that Hot For Teacher, Jump, Panama, I'll Wait, Top Jimmy, House Of Pain, Girl Gone Bad and Drop Dead Legs were all on the same freakin' album! ONE TO HEAR BEFORE YOUR CROAK.
ROCKING SINCE 1978

WE ARE AUSTRALIA'S LARGEST
Australia's largest Metal and Hard Rock specialists and stock over 20,000 items in our Sydney store.

WE ARE INDEPENDENT
A family owned independent Record Store and has been in business for over 40 years.

WE LOVE WHAT WE DO
We pride ourselves on customer service and product knowledge